(Health, Anti Aging, Power, Youthful Energy)
SwissClinic for Revitalization is working with world best methods and techniques. Key component of our therapy are autologous cells. Autologous cell transplantation is a medical procedure in which cells are removed, ev. stored, and later given back to the same person. The cells are typically in a dormant state. Our group have a technique to isolate and activate your own cells from your body fat. These cells have incredible superiority in growth, repair and regeneration of damaged or old cells. Additionally, those cells together with Autologous Adipose Adult (A.A.A.) cells give phenomenal results in rejuvenation and regeneration of your skin and face. You look and feel 10 - 15 years younger.
---
As a true rejuvenation cure, it is strengthening the immune system in order to better fight stress, infections, or to better recover from health problems. It can be applied in any age, with results lasting many years.
The key component of our Revitalization and Rejuvenation Treatment are Autologous Adipose Adult (A.A.A.) Cells. They are derived from your body's own fat cells, and they have been proven in numerous clinical human trials to be the best form of cell therapy.
Medical examination
Our Medical Checkup programme includes:
Laboratory analyses
Anti Aging Man
Anti Aging Woman
Screening for Cancer
One chest x-ray
One electrocardiogram (ECG)
One abdominal ultrasound
One screening for skin lesions
Our Revitalization & Rejuvenation programme includes:
Six nights from Sunday to Saturday including full board
Revitalization & Rejuvenation treatment (infusions, injections, power infusion)
One medical checkup: lab. analyses, chest x-ray, abdominal ultrasound, ECG
One personalized advice at the Center for Aesthetic Medicine
Not included in the package:
Chauffeur-driven excursions, cosmetic treatments, fees for specialists or surgeons, dental checkup & care, specific check-ups, additional tests (capsule endoscopy, ergometry, mineralometry, mammogram, magnetic resonance imaging, computer tomography etc.), additional packages (weight management program, rebalancing program, hair restoration program, breast enlargement program, liver diseases programm ), massages, physical therapy and personal expenses.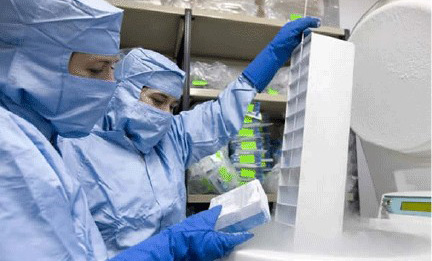 Banking of the A.A.A. Cells in Liquid Nitrogen at -196°C
Preserved AAA cells are backup for your health. They can be used for reneowing your body or reconstruct some damaged organs. The cryopreservation is high-tech procedure. After the cells are sealed in special containers for cryopreservation, starts the delicate phase of freezing. A computer-controlled machine guarantees a reliable procedure for the progressive reduction of the temperature firstly to -100° Celsius. Then the container is immersed in -196° C cold liquid nitrogen. In this temperature we could preserve yours cells theoretically indefinitely. We store up to 10 separate units for each customer, meaning that several applications are available at different times.
Below you can see some results of our Revitalization and Rejuvenation Treatment with A.A.A Cells on the face ot the 44 years old woman: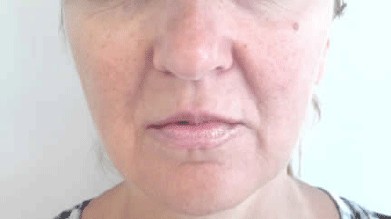 The anti-aging treatment effect is internal and external. While the body function is improving, there will be significant changes in external appearance.Below you can see some results of our Revitalization and Rejuvenation Treatment with A.A.A Cells on the face ot the 44 years old woman:
Our Revitalization and Rejuvenation Treatment is individual. On the basis of informations from you, our checkups, your wishes and our experience you receive a individulally tailored Revitalization and Rejuvenation Treatment. We substitute, if necessery, your hormons, some essential minerals and trace substances.

Last but not least:
Today's medicine is heavily affected by regulatory measures. For millennia, own (autologous) cells and tissues have been used for reconstructive and regenerative medicine. Nevertheless, under the pressure of Pharmalobby, these therapies are being retried as drugs to define and regulate. That was the case, especially in the USA. Meanwhile, with the new FDA Commissioner, the wind is blowing from a different direction. In the last statement (08.2017) it is written: "When cells or tissues are taken from and given back to the same individual, benefits and risks are understood. In these circumstances, the products not require premarket review under current law". In Europe, regulatory measures change from year to year and from country to country. These measures also, make medicine much more expensive. We are just trying to use those therapies that are not affected by regulatory measures in the country where the therapies are being performed.
Pilatusstrasse 35 6003 Luzern E-mail: service@swissclinic.info